Best features…
KLG sp. z o.o. was founded in 2004 in Bydgoszcz as a result of co-operation between two prospective and thriving companies from the plastic processing industry:
The German-based Keune & Lauber GmbH from Bad Berleburg — a renowned plastics processing company and the Polish-based GGS Technologies Sp. z o.o. from Bydgoszcz — well-known toolroom and manufacturer of injection molds. The successful merger of the companies is a result of long years of partnership in the automotive industry and co-operation in favor of manufacturers from the automotive, medicine as well as electrical and electronics industries.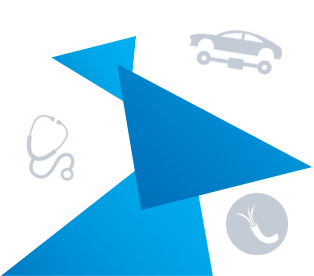 Electrics and electronics
The pursuit of excellence
We aim at continuously improving our technical equipment to meet Customers' requirements. The company's main principle is to reach Customers' satisfaction as it is the sheer basics for the company's business success and market presence. We currently have tools that allow us to perform technically advanced products and thus place the company amongst the top-tier companies applying the most complex techniques of producing pursuant to the worldwide trends. All the company's divisions are located within a single technological chain. This enables us to optimize the production process.
Certification
Thanks to locating the company's departments in a single technological chain we can ensure highly optimized production process. This was confirmed by the introduction of IATF 16949:2016 standard in August 2018.